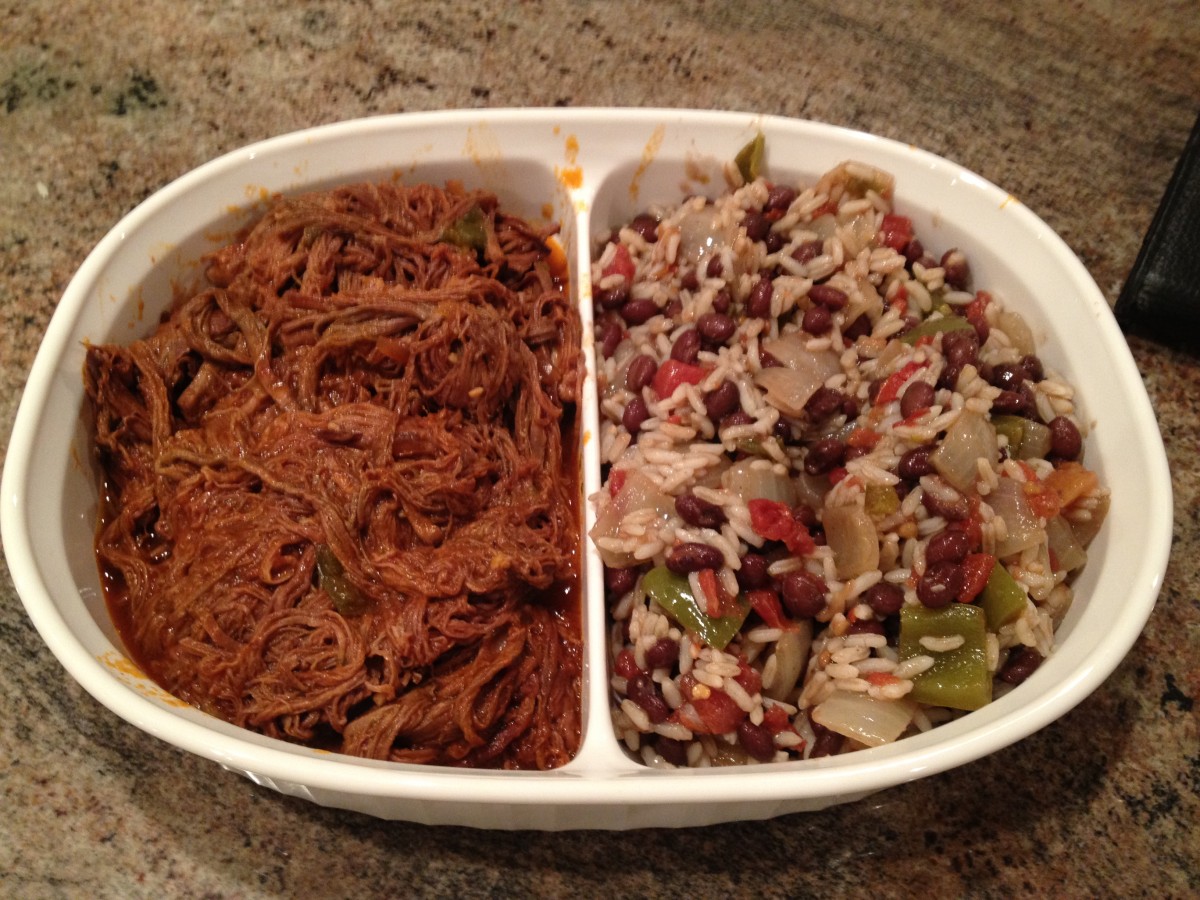 This is a great accompaniment to Cuban Ropa Vieja. If you prefer a little less heat, substitute the can of black beans with one that does not contain Jalapenos.
What You Need
1 sweet onion, cut into bite-sized pieces
1 green pepper, cut into bite-sized pieces
2 cloves minced garlic
1 tablespoon olive oil
1 (15 oz) can Kuner's Jalapeño Black Beans With Lime Juilce
1 (10 oz) can Ro-Tel's Diced Tomatoes and Green Chilies
1 – 2 cups cooked rice
Ground cumin to taste
Putting It Together
Sauté onion, green pepper, and garlic in olive oil until onion is translucent.
Add black beans and tomatoes. Simmer 10-15 minutes on low.
Add rice and season with cumin to taste.
http://hobbystash.com/dining-in/featured-recipes/pasta-rice/black-beans-and-rice/
© 2012 hobbystash.com